Neo Studio
Merging the elegance of pen and paper with the digital world
Meet Neo Studio, a streamlined notes app crafted exclusively for Neo Smartpen.
Bask in the artistry of writing on paper while enjoying instant access to a digital replica easily shared across devices. Neo Studio delivers the tactile charm of traditional note-taking with the power of NeoLAB's Ncode technology.

Cross Plaform Access:
Access your notes on iOS, Android, and Web platforms, whether on a smartphone, tablet, or desktop computer.

Neo Studio for mobile can be downloaded from Apple App Store and Google Play Store.
You can use Neo Studio for Desktop by downloading Windows version or Mac version of the NeoLAB Cloud.
Please download NeoLAB Cloud from Neo Studio website.  Please check  https://www.neostudio.io/
Create PDF of your physical Notebook
You can export the entire notebook to PDF. 
Create Vector graphics for your professional Needs
You can export the contents of the page as an SVG, which is one of the vector graphic formats. SVG is a format that can be read by Adobe Photoshop, Illustrator, and other software, allowing you to process your creative work digitally.
Create PNG for general purpose
PNG is one of the graphic formats along with JPG. In particular, PNG is very useful for creating presentation files as it supports transparent backgrounds. It can be used in various ways such as social media uploads.
Share Creativity
Share your thoughts, sketches, and ideas effortlessly with Neo Studio's sharing capabilities. Transform your handwriting into images, videos, PDFs, or even SVG files , catering to every creative needs.

[Note] This GiF was exported from Neo Studio.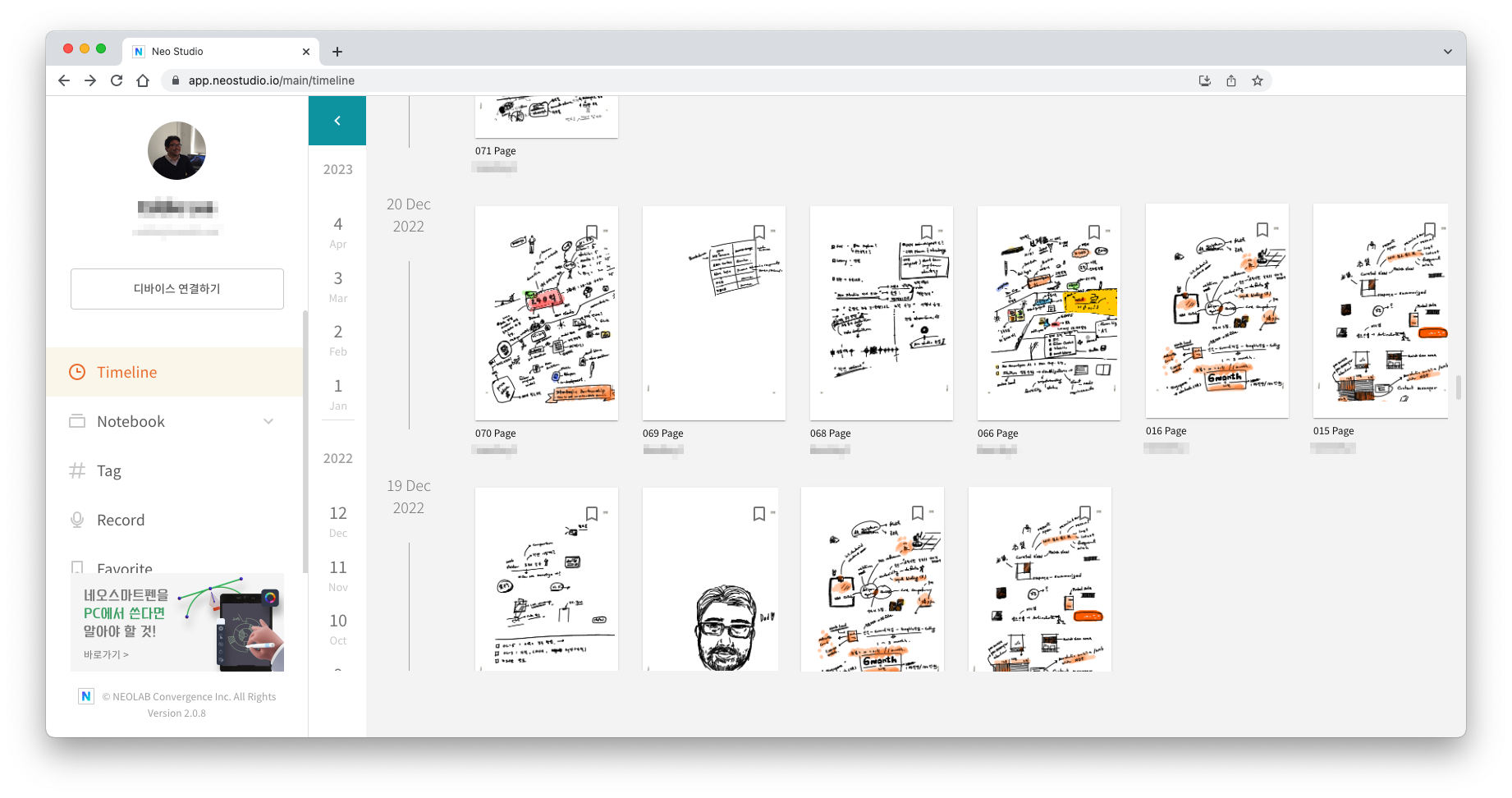 Bigger screen
Maximize your experience by using Neo Studio on your Desktop's larger monitor. This expanded workspace enables a greater variety of tasks and increased productivity, as it seamlessly integrates with the diverse software.
Edit with Ease
Edit your notes without worry. Neo Studio's advanced editing features let you modify color, size, and thickness while cutting, pasting, and sharing your work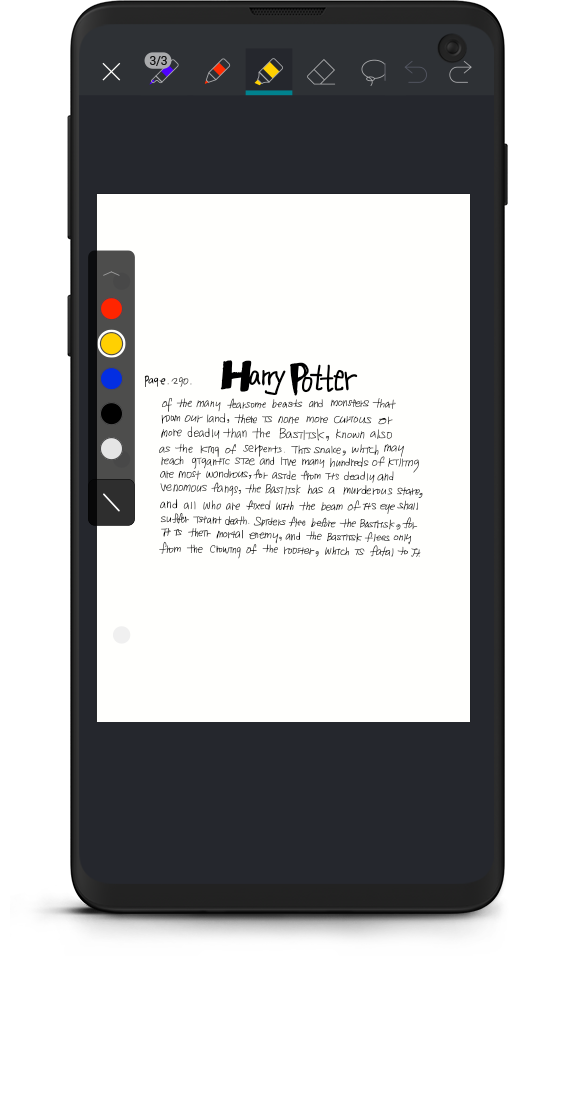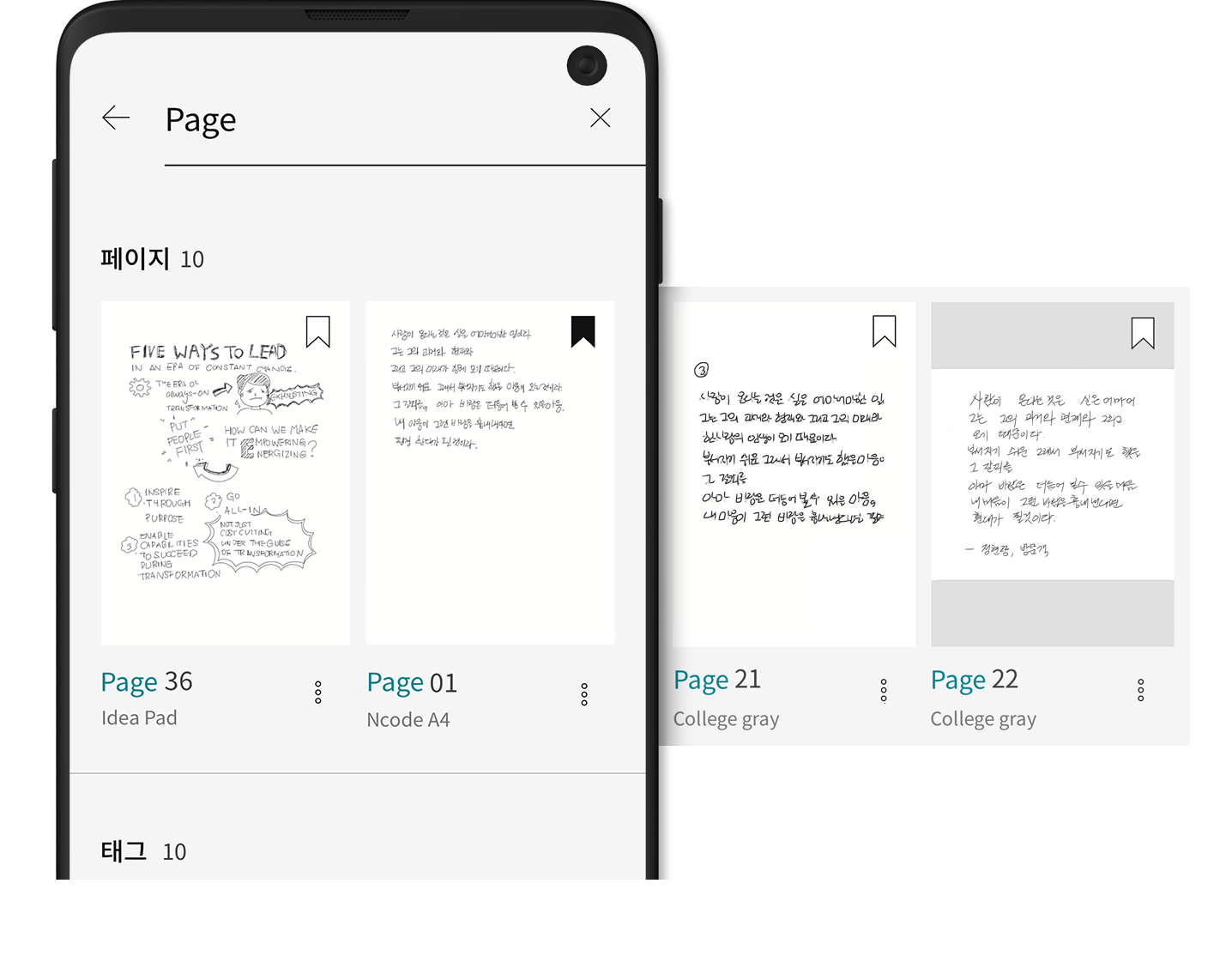 Find & Retrieve
Locate your notes in seconds. Neo Studio's search function supports over 30 languages, ensuring your ideas are always within reach.
Supported Languages
Chinese (Simplified and Traditional), Czech, Danish, Dutch, English, Estonian, Finnish, French, German, Greek, Hungarian, Indonesian, Irish, Italian, Japanese, Kazakh, Korean, Lithuanian, Malay, Norwegian, Philippine (Filipino, Cebuano, English), Polish, Portuguese, Russian, Slovenian, Spanish, Swedish, Turkish, Ukrainian, Vietnamese.
Neo Studio for Desktop (Windows, Mac)
NeoLAB Cloud offers a range of features, including login management, pen settings, connection management, and pen mouse functionality. These features enable seamless use of the pen within our web-based Neo Studio platform.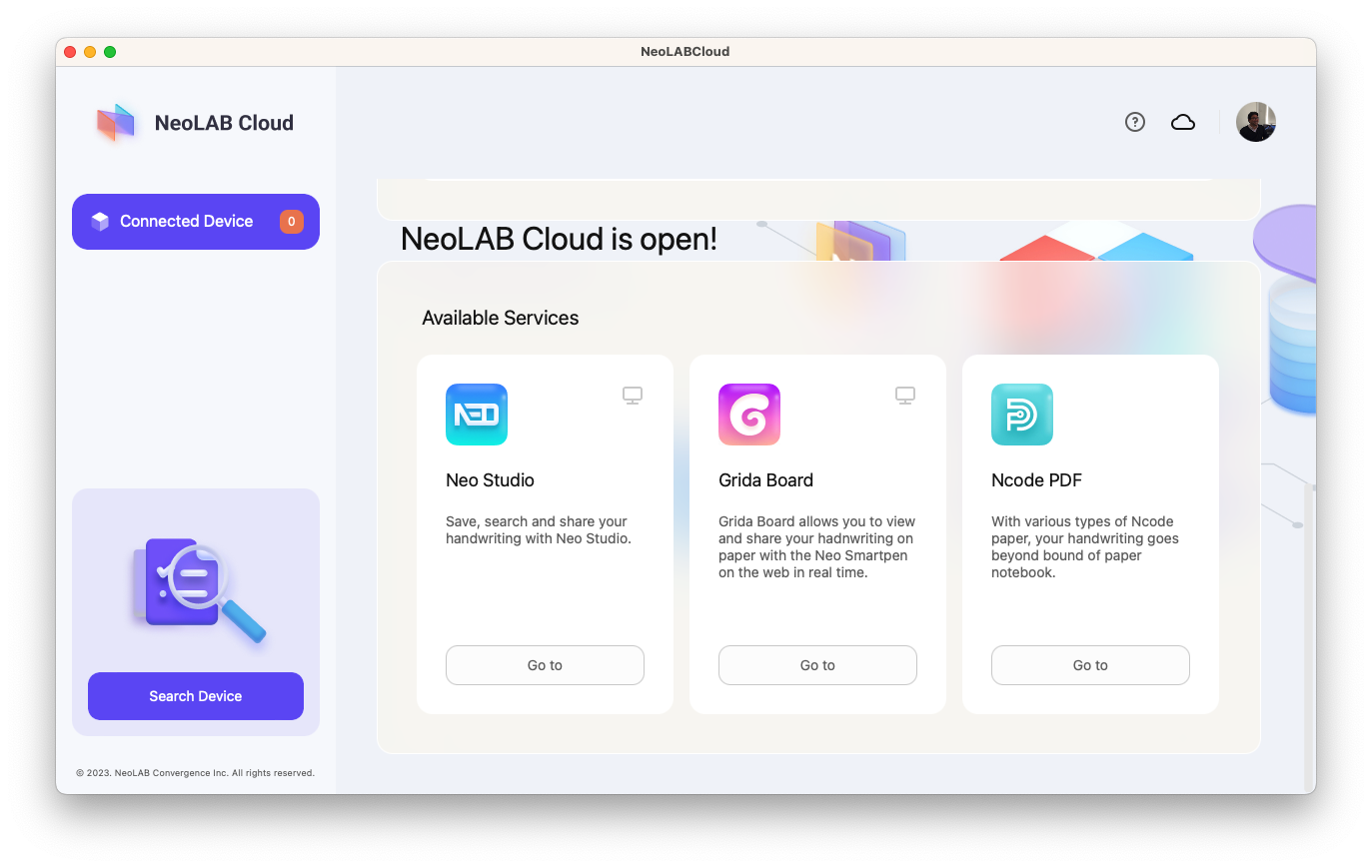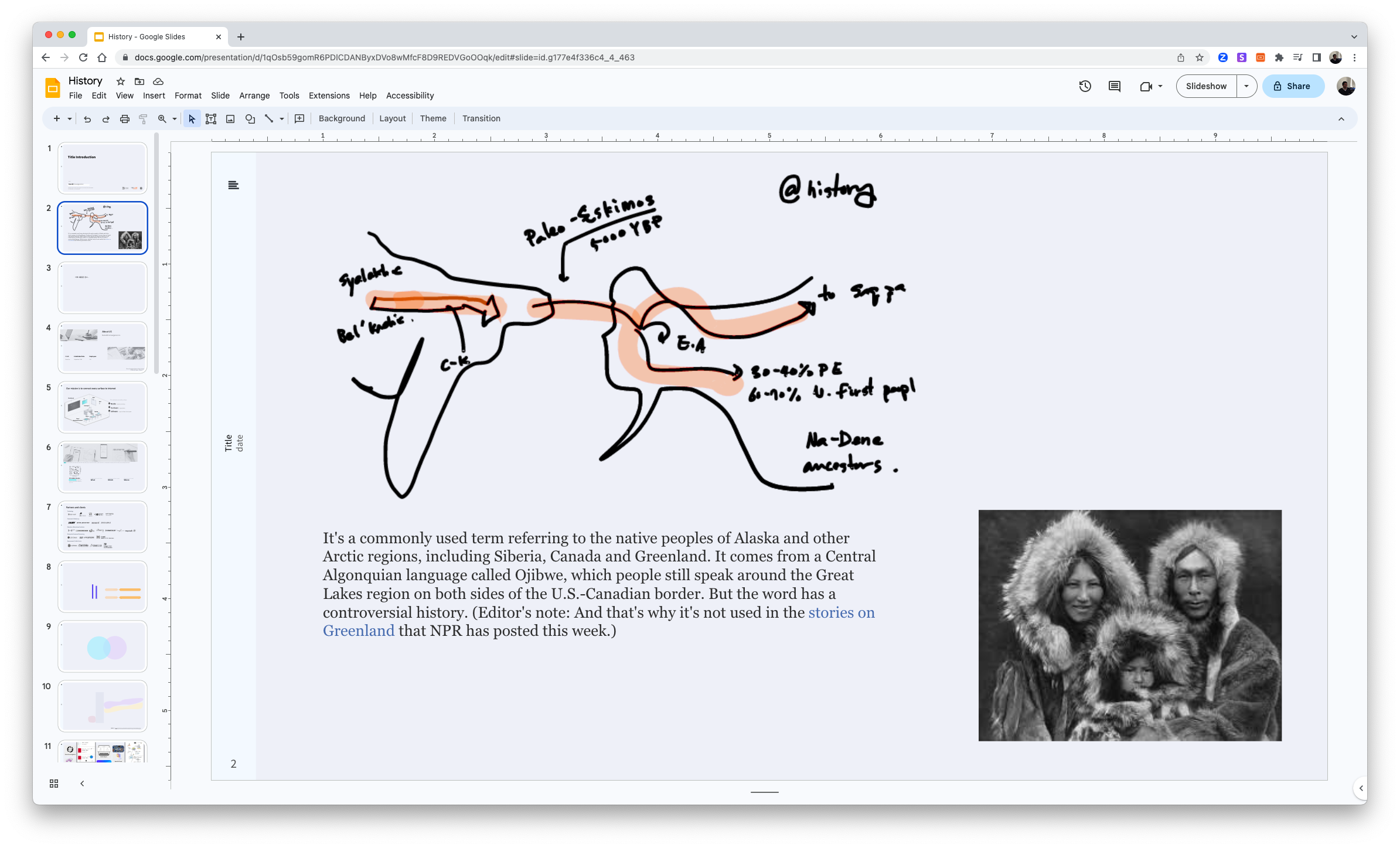 [Note] Drawing is copied from Neo Studio Web
Do more
Copy your handwritten notes and pasted on Miscrosft word, powerpoint or Google slide or docs. it will boost your productivity and add your personality in your presentation slide. Copy and paste your handwritten notes, idea or/and sketch, it will appeal more to show your personality. show what you want to show and tell.
Pen Mouse
When using Neo Smartpen with NeoPad, a paper pad designed for pen mouse functionality, your smartpen automatically switches to a pen mouse, providing you with even more versatility.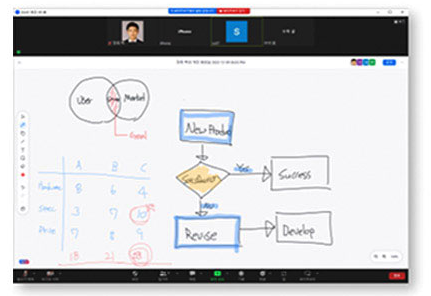 [Example] Neo smartpen is used with Zoom 
Experience the perfect fusion of traditional and digital notetaking with Neo Studio. Start creating, editing, and sharing your notes effortlessly across devices today.